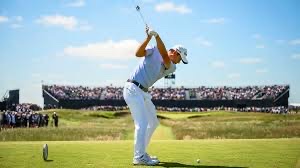 Why shoulder tilt is such an important key in the best golf swings
BY: LUKE KERR-DINEEN  AUGUST 20, 2021
Welcome to Play Smart, a game-improvement column that drops every Monday, Wednesday and Friday from Game Improvement Editor Luke Kerr-Dineen to help you play smarter, better golf.
Golf is so complicated, it's often better for golfers to try to make things simpler. But every now and again, we make things a little too simple, and what started as some well-intentioned advice actually ends up making golfers worse.
When it comes to backswing turn, we've collectively fallen into that trap. Most golfers know that turning on the backswing is good — because it is! — but they often leave out an important part: They need to tilt, too. Turning and tilting; that's the formula for a good backswing. If you try to just turn, it'll be a disaster that probably ends in a big slice.
GOLF Top 100 Teacher Nick Clearwater doubles as the VP of instruction for all of GOLFTEC. He's been banging this drum for a while, so for today's Play Smart column, I asked him to put together a little video explaining the basics of what shoulder tilt is, and why you should care. You can watch that video above, or scroll below for a few of the key points.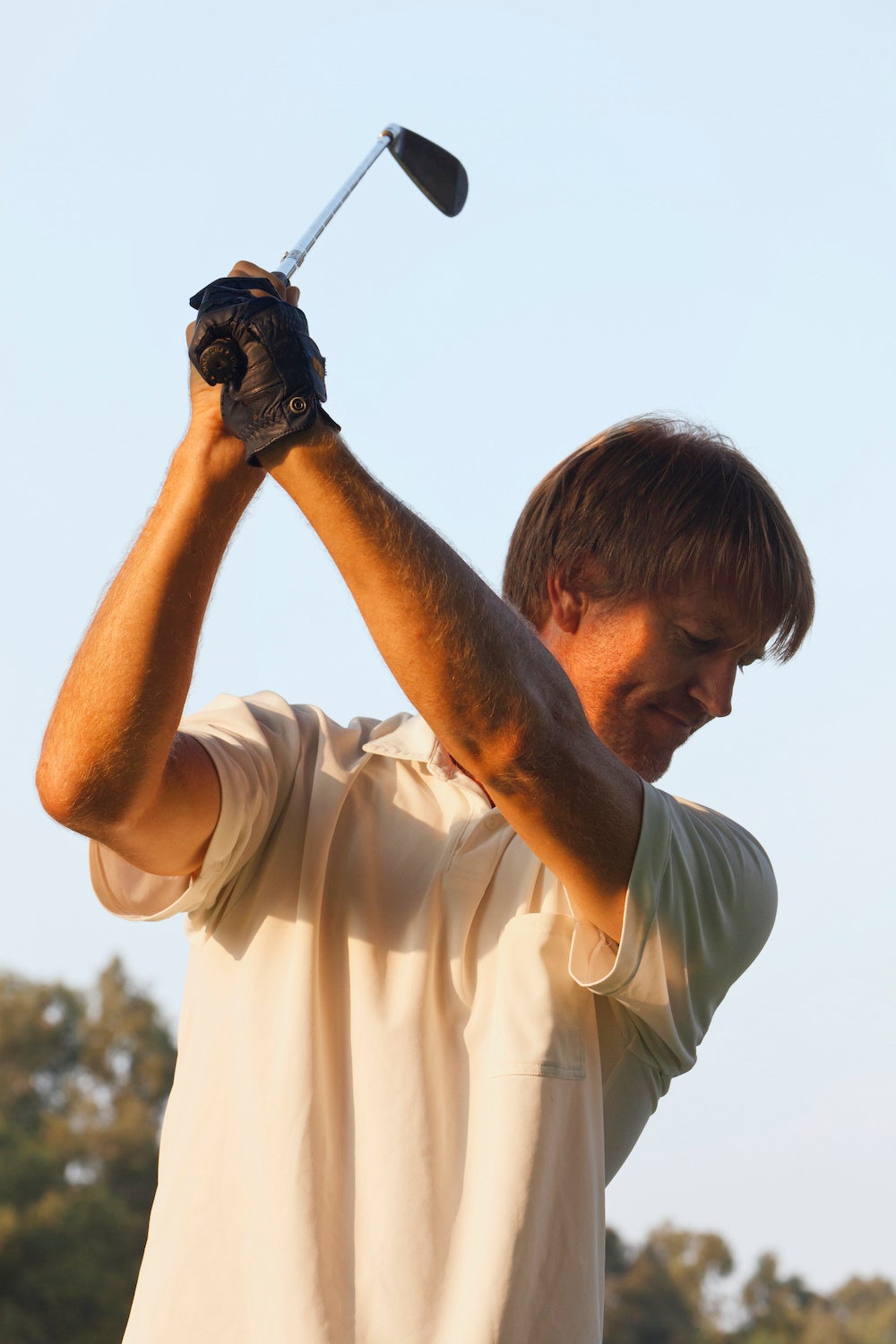 1. Less shoulder tilt creates more problems
At the heart of it, the way your shoulders move reflect the way you're turning — and by extension, the way the club is moving. When your shoulders turn in a way that moves them more level to the ground by the time they reach the top of the backswing (like you see the golfer with the questionable haircut above illustrate in this picture I found on Getty Images), turning through sends the clubhead over the top — if you manage to make contact with the ball at all.
Your shoulders turn on an axis, which means their natural state is to tilt. When they stop tilting, you're distorting that axis, and that's when things start to go wrong.
"If I start with my shoulders level to the ground and continue to level them out, it's really hard for me to get my hands inward enough, which is the start of me swinging the golf club from in to out," Clearwater says. "I have never tested a low-handicap golfer who has had their shoulders tilted level or ever so slightly to the right. People just don't play golf that way."
2. Shoulder tilt increases as you swing.
At setup, your shoulders are going to be pretty level with the ground "because that's where your hand grabs the club" Clearwater explains. But as you turn on the backswing, your shoulder tilt gradually begins to increase. That's good!
"When the shaft is parallel to the ground, the average PGA Tour player has their shoulders tilted 28 degrees at this point," he says. "Moving from shaft parallel all the way to the top, now your shoulders should be tilted 36 degrees."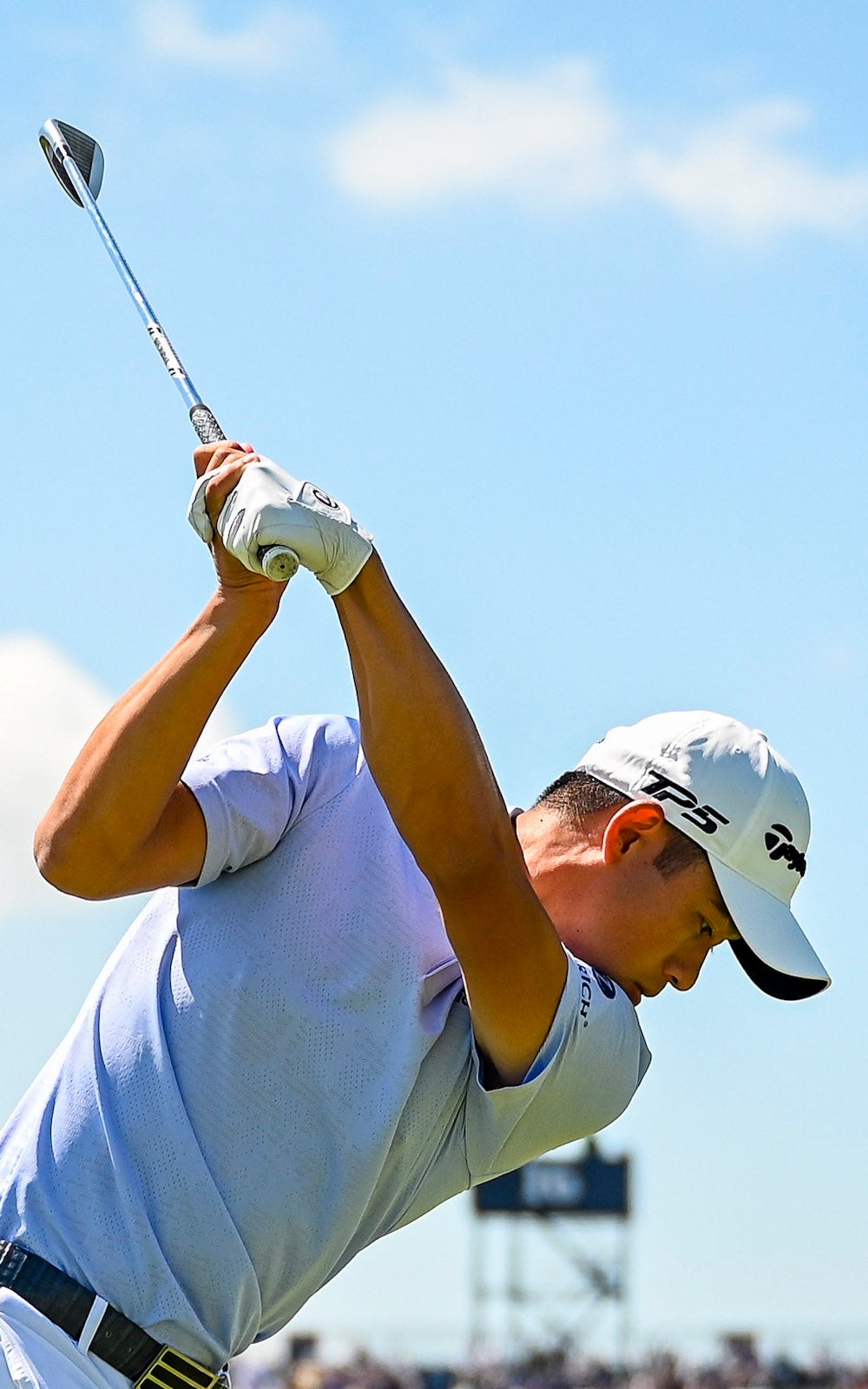 3. More is better
But just because 36 degrees is the average, that doesn't mean it's the limit, Clearwater says. You can overdo everything in golf, but tilting is one of the moves that's harder to overdo than others.
"More is often better," Clearwater says. "If you look at some of the elite PGA Tour players and guys like DJ who hit the ball a long way, they're actually tilted closer to 45 degrees."